Button trigger modal
Your Best Pathway
to Higher Education
Building a Sound
Academic Foundation
Aiming for Success
in Entrance Tests
Enhancing the Spirit
of Competiveness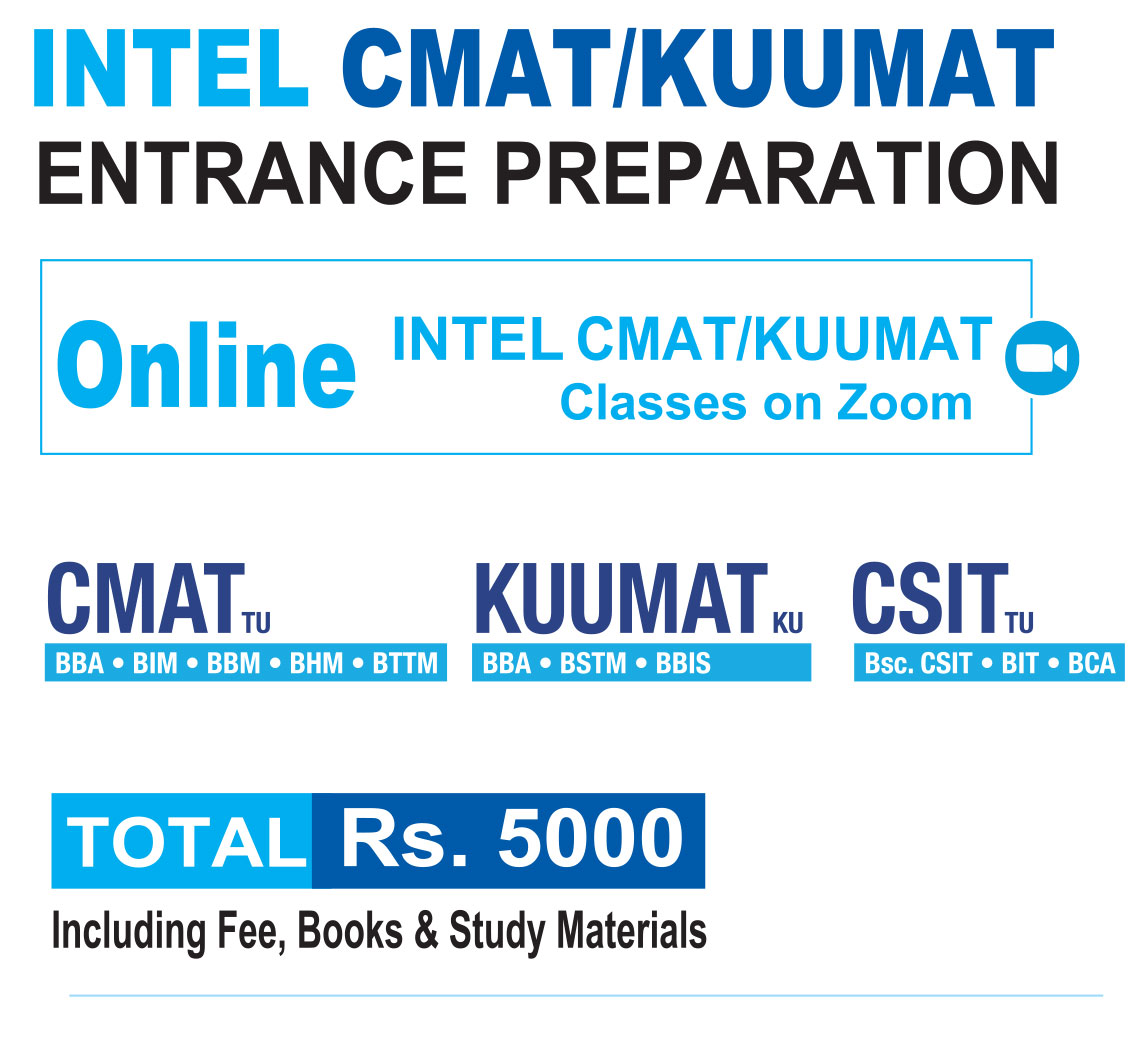 Features
Delivered by experienced and committed faculty
2 hrs daily online classes on zoom (SUN-FRS)
Weekly Model Test (Every Saturday) with Motivating Cash Prize
Books, study materials, and model questions
Scholarships Given to Deserving Students
Timing
Morning:

: 7.00 am to 9:00 am

Day:

11:00 am to 1:00 noon, 3:00 pm to 5:00 pm
Prepare students to compete successfully in the tough entrance tests of well-Known
colleges and higher secondary schools
Builds a sound academic foundation with clear concepts of the +2 or A Level curricula
Develops the interest of students in Science and management
Enhances the spirit of competitiveness among students to do their best
Provides counseling to help students join the best colleges of Nepal and to clarify
educational & career pathways
Helps students to obtain scholarships in their target colleges
Assists students to utilize their post0SEE gap productively
The premier institute in Nepal for Bridge Course preparation
Well-planed program of teaching in a highly competitive environment
A very high success rate in competitive entrance examination of reputed colleges like St. X aviers, Budhanilkantha, and SOS
Large number of scholarships in acclaimed colleges won by our students
Highly successful coaching by experienced and committed faculty
Purposeful classes, focused study, regular exams, periodical reviews & feedback
Ample Study Materials: 6 subject books, 12 sets of model questions, and CDs with well over 3000 questions
Model Tests every Saturday based on St. Xavier's Budhanilkantha, SOS and other college entrance exam patterns with motivating Cash Prizes.
Additional features! Personality Development, Counseling, and Extracurricular Contests
Scholarships given to deserving Bridge Course Students
Impeccable system of administration with strict discipline for students, teachers, and staff.